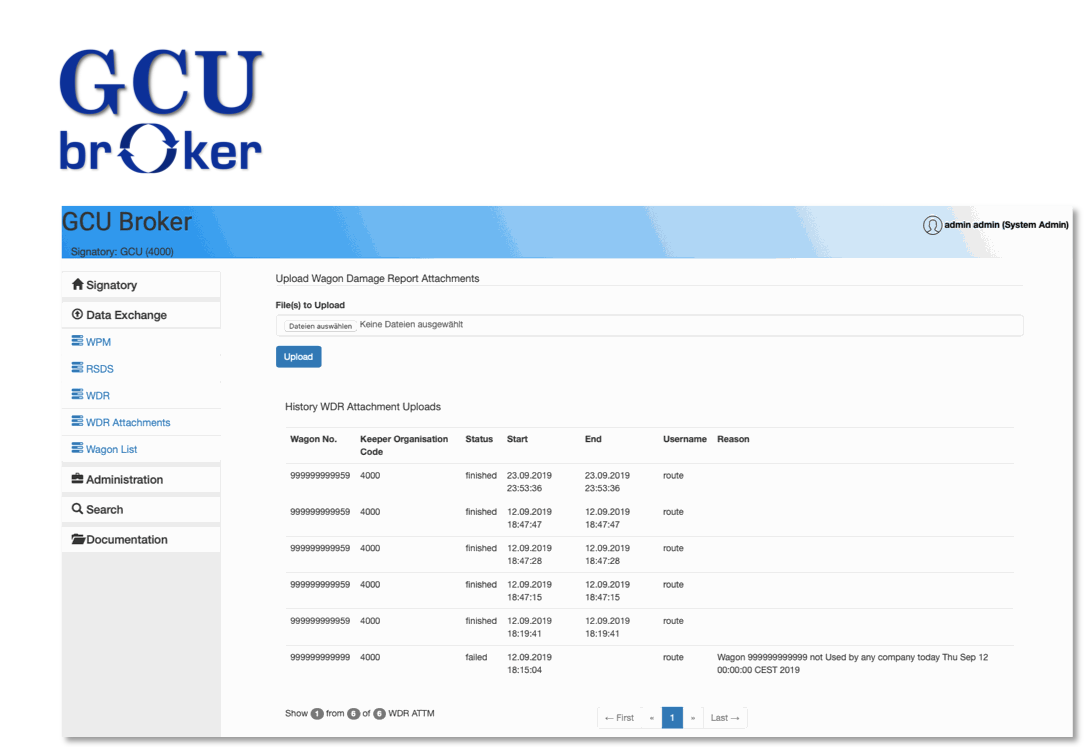 GCU Broker
The GCU Broker is an important tool as further step towards digitalization in the rail freight sector. It serves as central data broker between railway undertakings and wagon keepers of the GCU (
General Contract of Use for Wagons).
The routing of the data is based on the wagon number which has to be provided by the keepers.
Data exchange is possible via file upload to the GCU Broker website or via several system interfaces provided by the broker. Electronic messages are in TAF TSI format to facilitate a harmonized IT landscape within the sector. Also the TAF TSI Common Interface is supported.
Data that can be exchanged through the broker between keepers and railway undertakings are:
- wagon performance messages
- wagon lists
- rolling stock data sets
- wagon damage reports including attachments